"Any sufficiently advanced technology is indistinguishable from magic." This quote by Arthur C. Clarke pretty much sums up the future of surgery. It offers fantastic cooperation between humans and technology, which could elevate the level of precision and efficiency of surgeries so high we have never seen before. A.I., surgical robots, 3D printing and new imaging methods are already used on a wide scale of procedures. But there's much more to the future of surgery than that.
Today only 3% of surgical procedures are performed by robots, although 15% of all operations used robotic support or assistance in the U.S. in 2020. There's still a long way to go. We already dived deep into the tools and designs of hospitals in this article; now it's time to have a peek into the future of this highly technical department: surgery.
Here I collected the technologies that will have a significant impact on the future of surgery.
Step zero: surgeons to rethink their profession
Before touching base with technology, we need to think about the human quotient of the department. Surgeons bear huge responsibilities: they might cause irreparable damage and medical miracles with one incision on the patient's body. With the rise of digital technologies, the operating rooms and surgeons are inundated with new devices to make the least cuts possible. We need to deal with these new surgical technologies to make everyone understand that they extend the capabilities of surgeons instead of replacing them.
Surgeons also tend to alienate themselves from patients. Human touch is not necessarily the quintessence of their work; however, as technological solutions find their way into their practice taking over part of their repetitive tasks, it would make sense to rethink their stance. Treating patients with empathy before and after surgery would ensure their services are irreplaceable also in the age of robotics and artificial intelligence.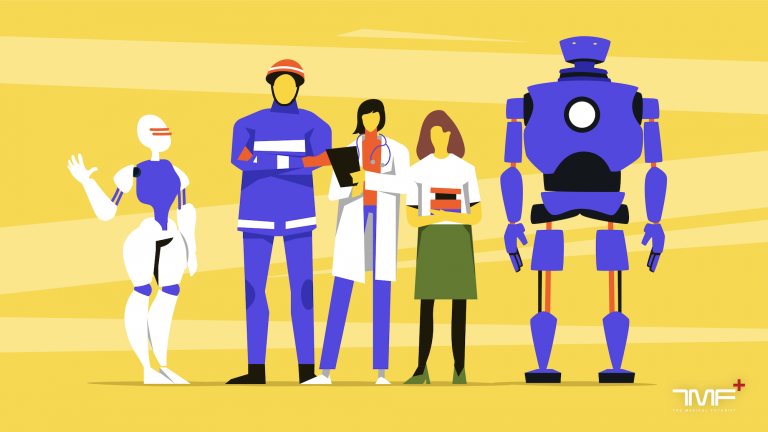 1) Virtual reality
In April 2016, cancer surgeon Shafi Ahmed performed an operation using a VR camera in the Royal London hospital. It was a huge step for surgery, and anyone could participate in it, real-time. Ever since, companies like Osso VR, ImmersiveTouch, OramaVR or Fundamental VR have used VR as both training or imaging solutions.
VR can elevate the teaching and learning experience in medicine to a whole new level, replacing students peeking over the surgeon's shoulder during an operation. By using VR, surgeons can stream operations, allowing medical students to be in the OR virtually, using their VR goggles. Helping doctors practise procedures or life-saving moves is invaluable.
And although this hasn't (yet) become the norm in medical training or education over the past years, leading universities and institutions certainly make use of the technology. Even more: virtual reality training can contribute to the efficiency of healthcare systems in rural areas, just as the Orlando Medical Institute is delivering emergency medical training in Florida for pediatric emergencies. This is the future.
2) Augmented reality
As there is a lot of confusion around VR and AR, let me clarify: AR differs from VR in two essential features. AR users do not lose touch with reality, while VR puts information into eyesight as fast as possible. These distinctive features have a huge potential in helping surgeons become more efficient at surgeries. Whether they are conducting a minimally invasive procedure or locating a tumour in the liver, AR healthcare apps can help save lives and treat patients seamlessly.
The first AR-backed spinal fusion surgery took place in 2020 in the U.S., where an FDA-approved AR Guidance system helped surgeons visualise the 3D spinal anatomy of a patient during surgery – it was just as if doctors had X-ray vision. The team at the Johns Hopkins Hospital praised the tool for accuracy, safety and operating efficiency. Another company, Proprio supports medical professionals by creating A.I.-supported ultra-precise 3D images.
EchoPixel's True 3D medical visualisation system allows doctors to interact with patient-specific organs and tissue in an open 3D space. It enables doctors to identify, evaluate, and dissect clinically significant structures immediately.
3) Surgical robotics
Surgical robots today have 3D cameras that record operations. The video streams to a computer screen somewhere nearby beyond a plexiglass as the doctor proceeds with the operation.
Surgical robots are the prodigies of surgery. The most commonly known surgical robot is the da Vinci surgical system, and, believe it or not, it was introduced over 20 years ago! It features a magnified 3D high-definition vision system and tiny wristed instruments that bend and rotate far greater than the human hand. With Intuitive's da Vinci, surgeons operate through just a few small incisions – no wonder that it has been used in over 8.5 million procedures worldwide to date.
Within this procedure, the surgeon is 100% in control of the robotic system at all times. The robot's added value is to assist the surgeon in suturing, dissecting and retracting tissue. Surgical robots can dramatically increase operations' precision, but the real breakthrough will only come with entirely autonomous robots in the operating rooms. That'll probably take a while, but there's definitely a place for robots in healthcare.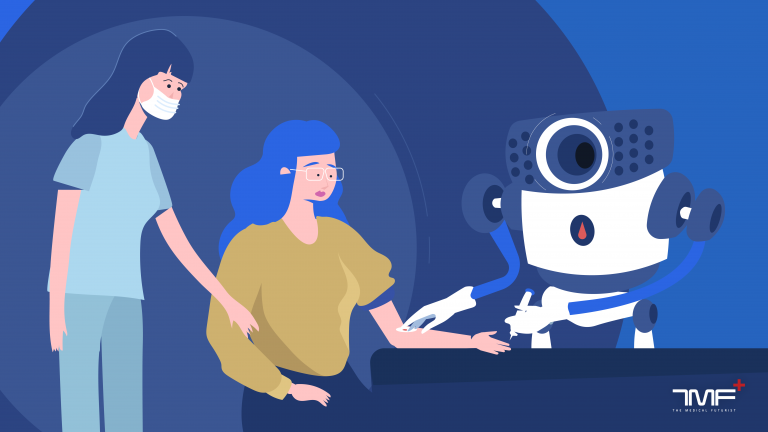 4) Minimally invasive surgery
In the 18th century, after Edison produced his lightbulb, a Glasgow physician built a tiny bulb into a tube to look around inside the body. But it wasn't until the second half of the 20th century when fibre-optic threads brought brighter light into the caverns of the body. Even later, tiny computer chip cameras started sending images back out. Finally, doctors could not only clearly see inside a person's body without making a long incision but could also use tiny tools to perform surgery inside. One of the techniques revolutionising surgery was the introduction of laparoscopes and then endoscopes.
Minimally invasive surgery allows fewer but more precise cuts, fewer incisions, leading to less pain and faster recovery. The medical device start-up Levita aims to refine such procedures with its FDA-approved Magnetic Surgical System for prostatectomies. This innovative technological platform is utilising magnetic retraction to grasp and retract the gallbladder during laparoscopic surgery.
Vicarious Surgical, a next-generation surgical robotics company, aims to increase the efficiency of surgical procedures. The Vicarious system has an exceptional reach and the ability to "replicate" all the moves of a surgeon – and more. It creates a single incision just 1.5 cm across that still allows through two robotic arms and a camera.
5) 3D printing and simulations in pre-operative planning and education
Complicated and risky surgeries lasting hours need a lot of careful planning. Existing technologies such as 3D printing or various simulation techniques help a lot in reforming medical practice and learning methods, as well as modelling and planning successfully complex surgical procedures.
In March 2016, in China, a team of experienced doctors decided to build a full-sized model of the heart of a small baby born with a heart defect. They pre-planned an extremely complicated surgery on the tiny heart. This was the first time someone used this method in China. The team of medical professionals successfully completed the surgery. The little boy survived with little to no lasting ill-effects.
Researchers at Penn State University recently repaired skin and bones by bioprinting during surgery in a rat model. Face and skull injuries are particularly difficult to fix as there are many layers of various tissues. During this operation, Ibrahim T. Ozbolat, Hartz Family Career Development Associate Professor of Engineering Science and Mechanics, Biomedical Engineering and Neurosurgery, Penn State and his team printed both bone and soft tissue. "It took less than 5 minutes for the bioprinter to lay down the bone layer and soft tissue," the professor explained. They hope to translate this research to human applications.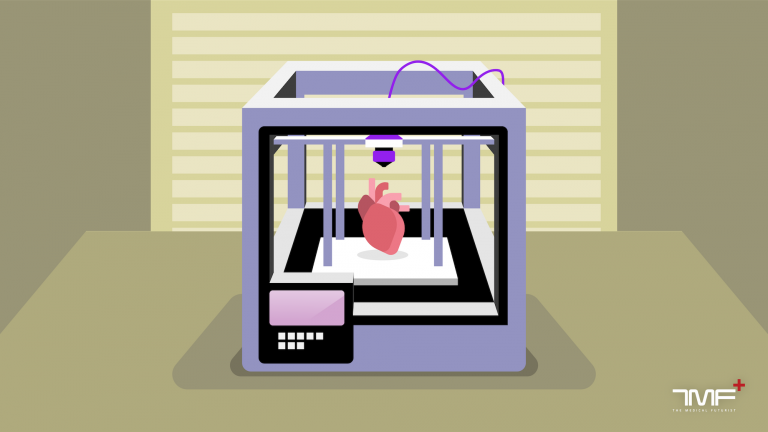 3D printing technology also started to get a foothold in medical education. To provide surgeons and students with an alternative to a living human being to work on, a pair of physicians at the University of Rochester Medical Center (URMC) developed a way to use 3D printing to create artificial organs back in 2016. They looked, felt, and even bled like the real thing. Ever since, 3D printing has been taking over institutes as it increases future physicians' more profound understanding of anatomy and pathology, leads to a better understanding of the procedures and improves trainee skill set and confidence.
Stratasys medical training models, for example, offer clinically relevant training on realistic anatomical models customised for virtually any clinical scenario; while Materialise offers 3D Printing in Medicine Course as hands-on training for hospitals to train personnel about the technology and what it can do in a hospital setting.
6) Live diagnostics
Professor Zoltan Takats of Imperial College London developed the intelligent surgical knife, iKnife. It works by using an old technology where an electrical current heats tissue to make incisions with minimal blood loss. With the iKnife, a mass spectrometer analyses the vaporised smoke to detect the chemicals in the biological sample. This means it can identify whether the tissue is malignant in real-time.
The technology is instrumental in detecting cancer in its early stages, thus shifting cancer treatment towards prevention.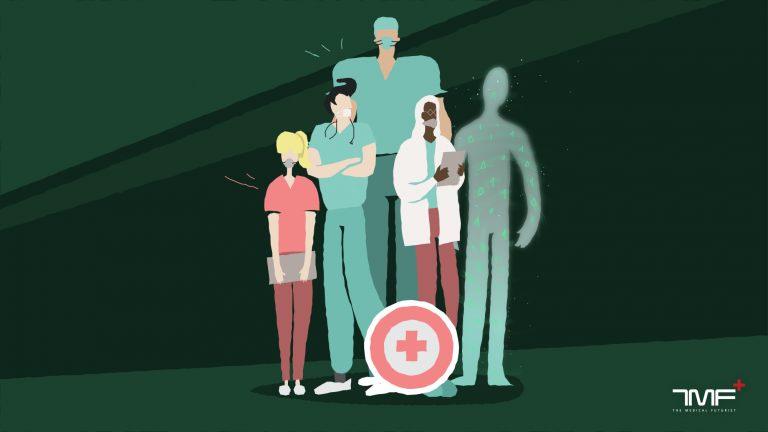 The future of surgery, just as the future of medicine, means close cooperation between humans and medical technology. However, it won't become reality without artificial intelligence. 
A.I. is gradually changing the practice of surgery with advancements in imaging, navigation, and robotic intervention; from preoperative planning and intraoperative guidance to its integration into surgical robots.
I also cannot stress enough that robots and other products of rapid technological development will not replace humans – instead, those medical professionals using A.I. will replace the ones who don't. The two will complement each other's work in such a successful way that we have never seen nor dreamed about before.
But only if we learn how to do so.
Learn more about the technological future of medical specialities from our e-book!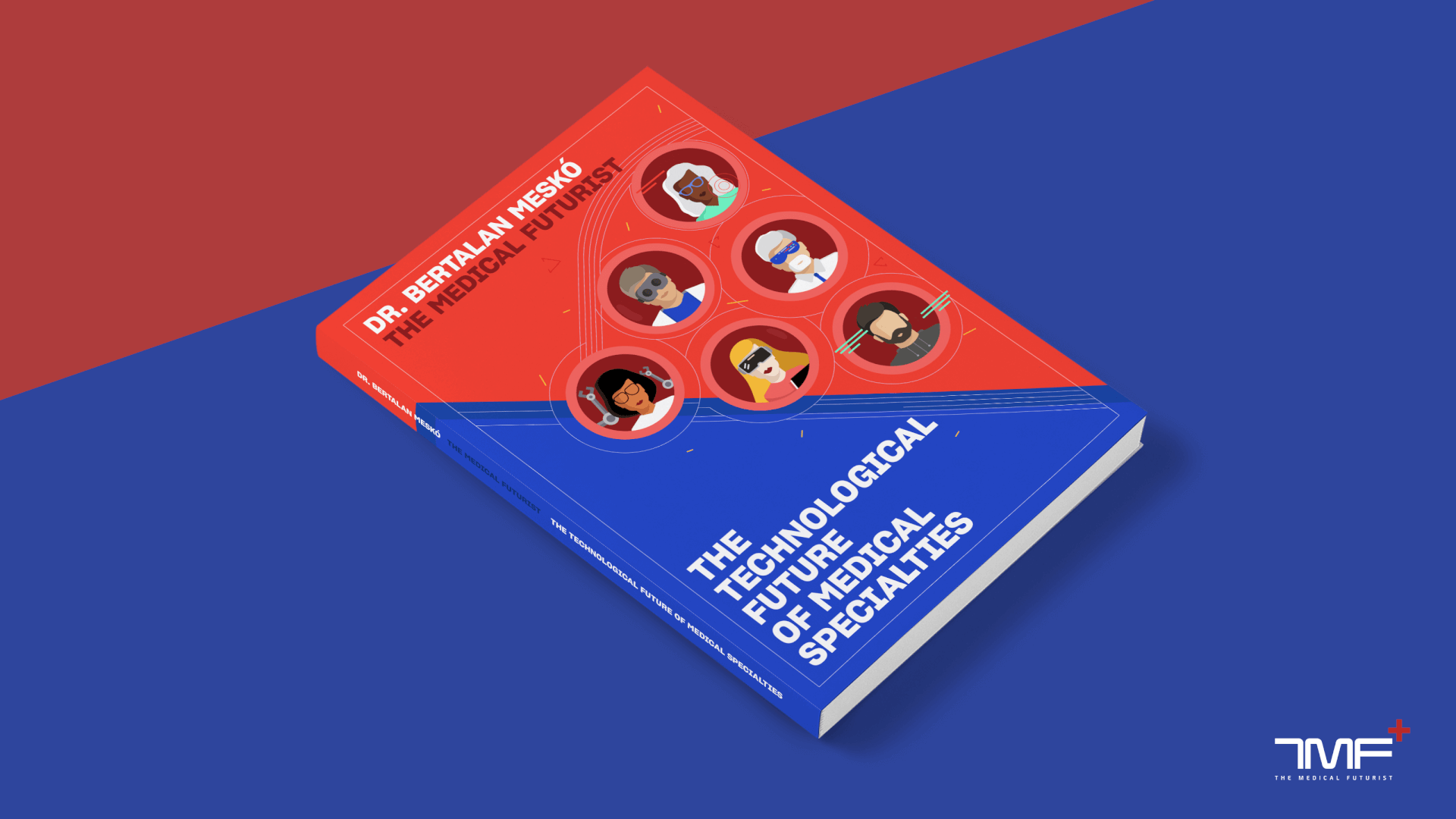 At The Medical Futurist, we are building a community for making a bold vision about the future of healthcare reality today.
Dr. Bertalan Mesko, PhD, the Director of The Medical Futurist Institute, launched The Medical Futurist to help individuals, companies, and governments understand how digital health technologies bring healthcare into the 21st century.
"Digital health technologies empower patients to become proactive in their life; empower medical professionals to do their job being supported by advanced technologies, and companies and policymakers to make better decisions about their future." – Dr. Bertalan Meskó
To support this transformation, Dr. Meskó and The Medical Futurist team is working relentlessly analyzing the latest trends in digital health and bringing insights to the 800,000+ readers and followers of our publications, along these principles:
The Medical Futurist is a place to learn, not a place for advertising. The Medical Futurist team is working to bring you unlimited access to reliable, neutral information, that is free from the influence of vendors and companies.
Unlike many others, we keep 99% of The Medical Futurist content open for all readers, regardless of where they live or what they can afford to pay. We do this because we believe in information equality, where everyone deserves to read accurate news and thoughtful analysis.
For 2021, we commit to another year of high-impact reporting that helps people navigate the jungle of digital health and to see where it is heading. With no shareholders or billionaire owners, we set our own agenda and provide unbiased insights that are free from commercial and political influence.
If you'd like to support this mission, we invite you to join The Medical Futurist Patreon Community. A community of empowered patients, future-oriented healthcare professionals, concerned health policymakers, sensible health tech developers, and enthusiastic medical students. If there were ever a time to join us, it is now. Every contribution, however big or small, powers our research and sustains our future.